The first annual Drawdown Michigan conference brought together a far reaching audience of 500 Michigan community members. Keynote Speaker Paul Hawken discussed the possibilities of climate change reversal, and local leaders such as Mayor Rosalynn Bliss, Dr. Brandy Brown, and Frank Ettawageshik expanded what our community is doing to drawdown carbon. The audience got to experience our youth's perspective on the climate crisis through the "Empowerment of Tomorrow's Leaders". Drawdown Michigan goers took part in intimate discussion, community engagement, and a solutions-based approach to climate change

"Rise Up and Drawdown Michigan was a brilliant expression of a true path to climate leadership and transformation, solutions coming from the middle out, from community, schools, neighbors, mayors, business, and our children. The conference was a powerful demonstration that solving the climate crisis originates on a local and regional basis, where people are connected, caring, and collaborative."
- Paul Hawken, Creator of Drawdown

"Climate change is no longer a future problem or distant prediction. It is right here, right now.  Local action must step up where federal leadership is absent and with our 10 largest cities emitting nearly 20 million metric tons of carbon per year, we cannot wait any longer to act."
- Cheri Holman, USGBC West Michigan

"The Rise Up & Drawdown Michigan conference was an incredible opportunity to come together as a community to learn more about what we can do individually and collectively to reverse climate change.  It also provided a great platform for the City to highlight some of the important work we are doing related to environmental sustainability." 
- Mayor Rosalynn Bliss, City of Grand Rapids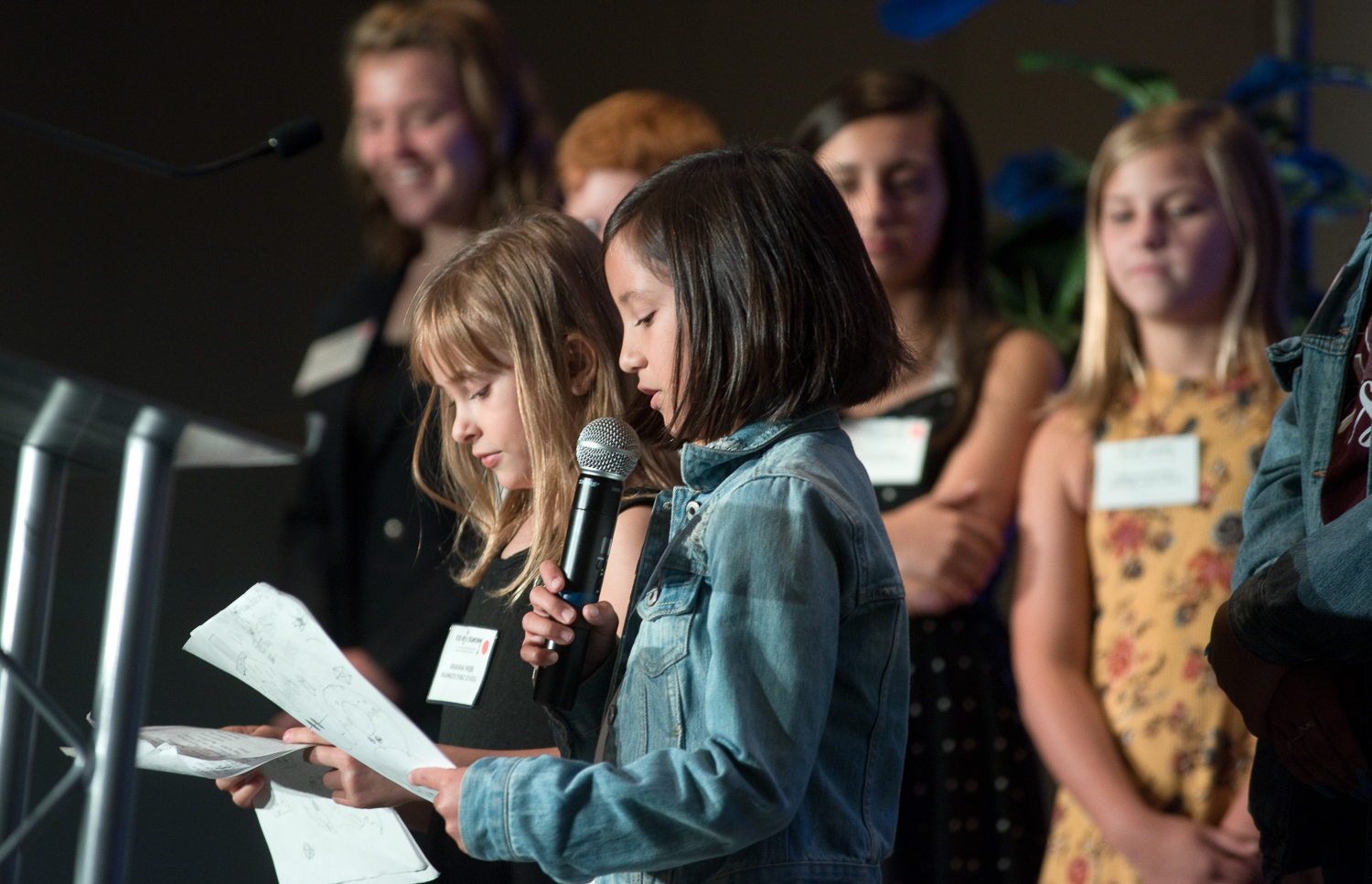 "Participation by the children was very moving and brought home the point that some will not even be adults in 11-12 years.  The future outlook, while bleak, is not insurmountable. There is definitely more positive energy generated in the past two weeks than in many years." 
- Drawdown Attendee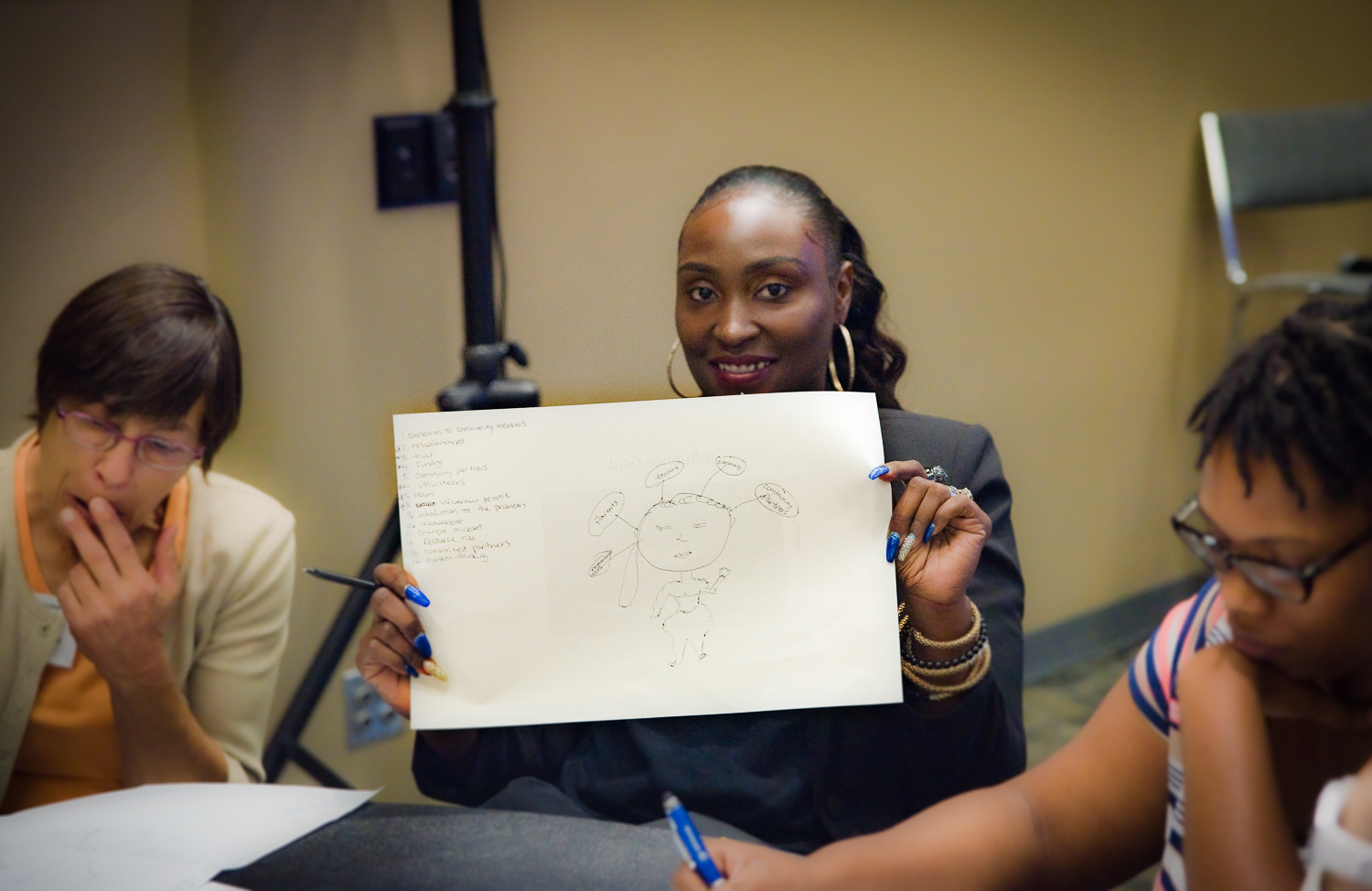 "It is difficult for humans to feel the full gravity of an existential threat such as climate change. With more education and awareness though, we can realize the steps to reverse climate change are simple and tangible for everyone to participate in. "
- Drawdown Attendee
"For me, it was important to understand what are the major factor that can affect global warming and learn about simple solutions to contribute towards preventing climate crisis. One immediate thing I am decided to change is my dietary habits. I am reducing animal protein consumption as the first step." 
- Drawdown Attendee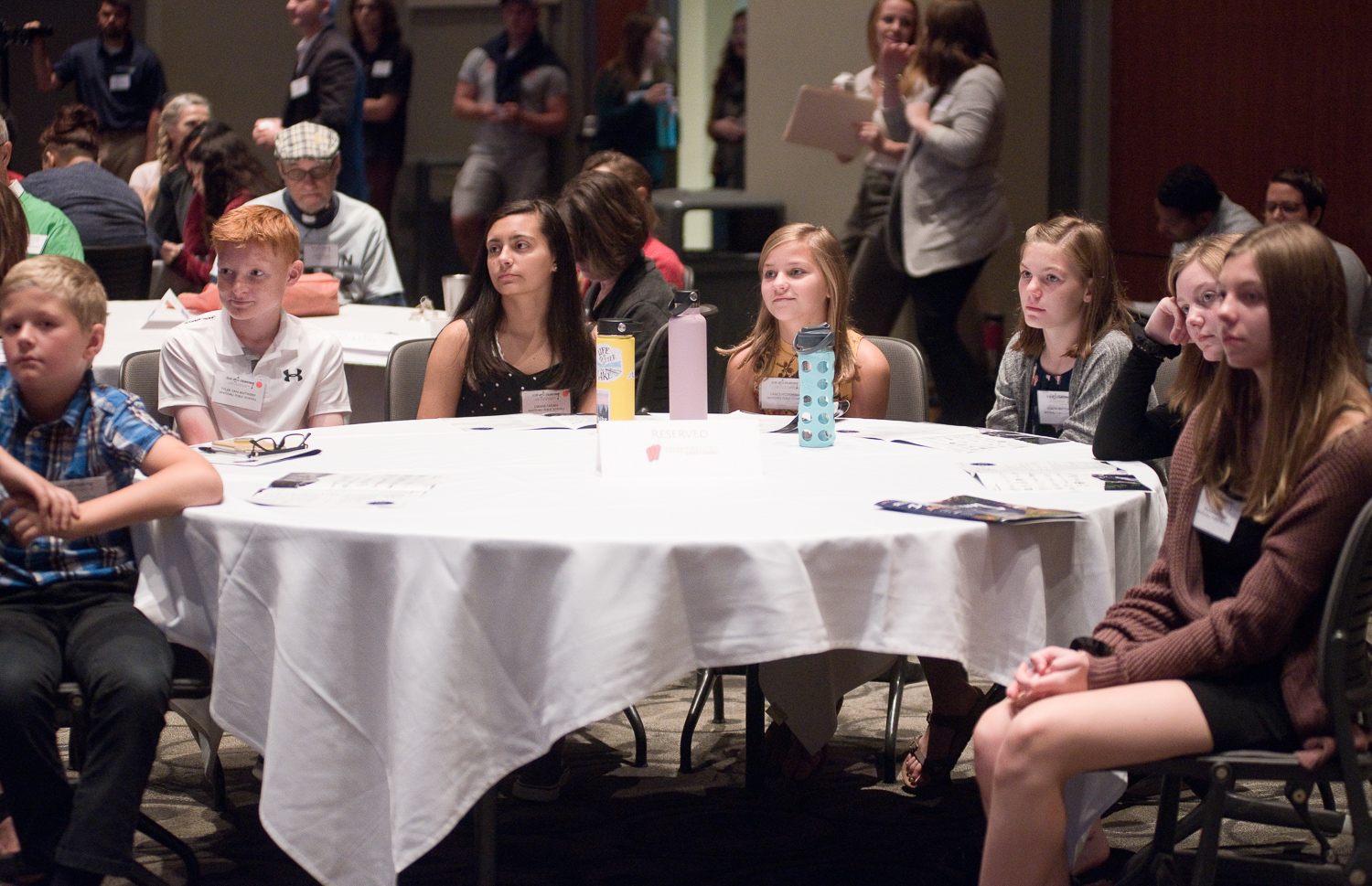 "Paul Hawken was truly inspiring. I've never heard anyone so clearly inject hope into the climate crisis or make positive action so easy to understand and execute. While the challenges still feel nearly insurmountable, there's hope in the positive actions we and our cities and state can take. I don't feel as helpless as I did before." 
- Drawdown Attendee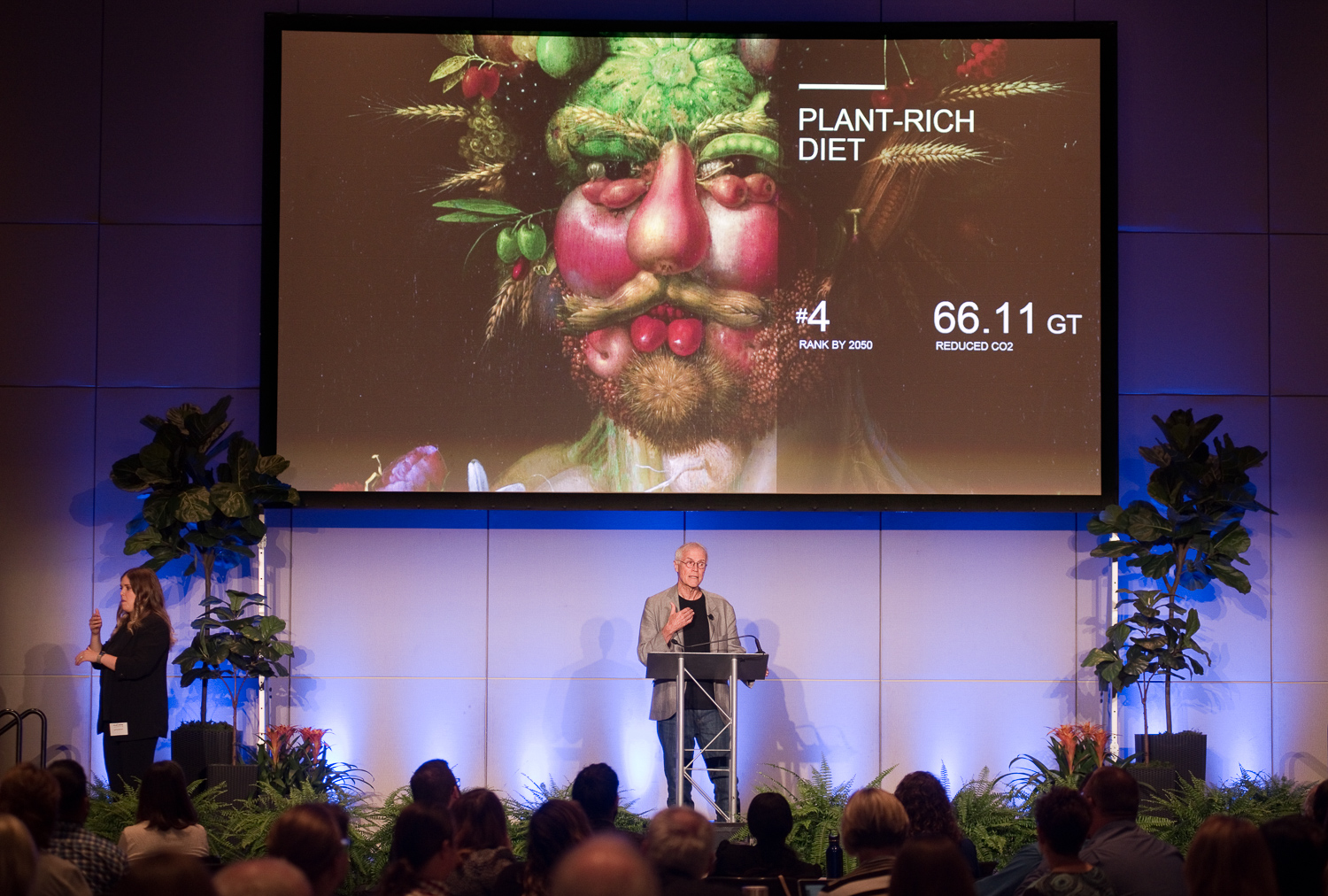 "Upon realizing some of the climate solutions Paul Hawken discussed, we realized our company could make an immediate impact regarding refrigerant management. We are setting up blog posts to notify our consumers of the importance of refrigerant disposal as well as actionable items to accept donated refrigerants and properly dispose of them." 
- Drawdown Attendee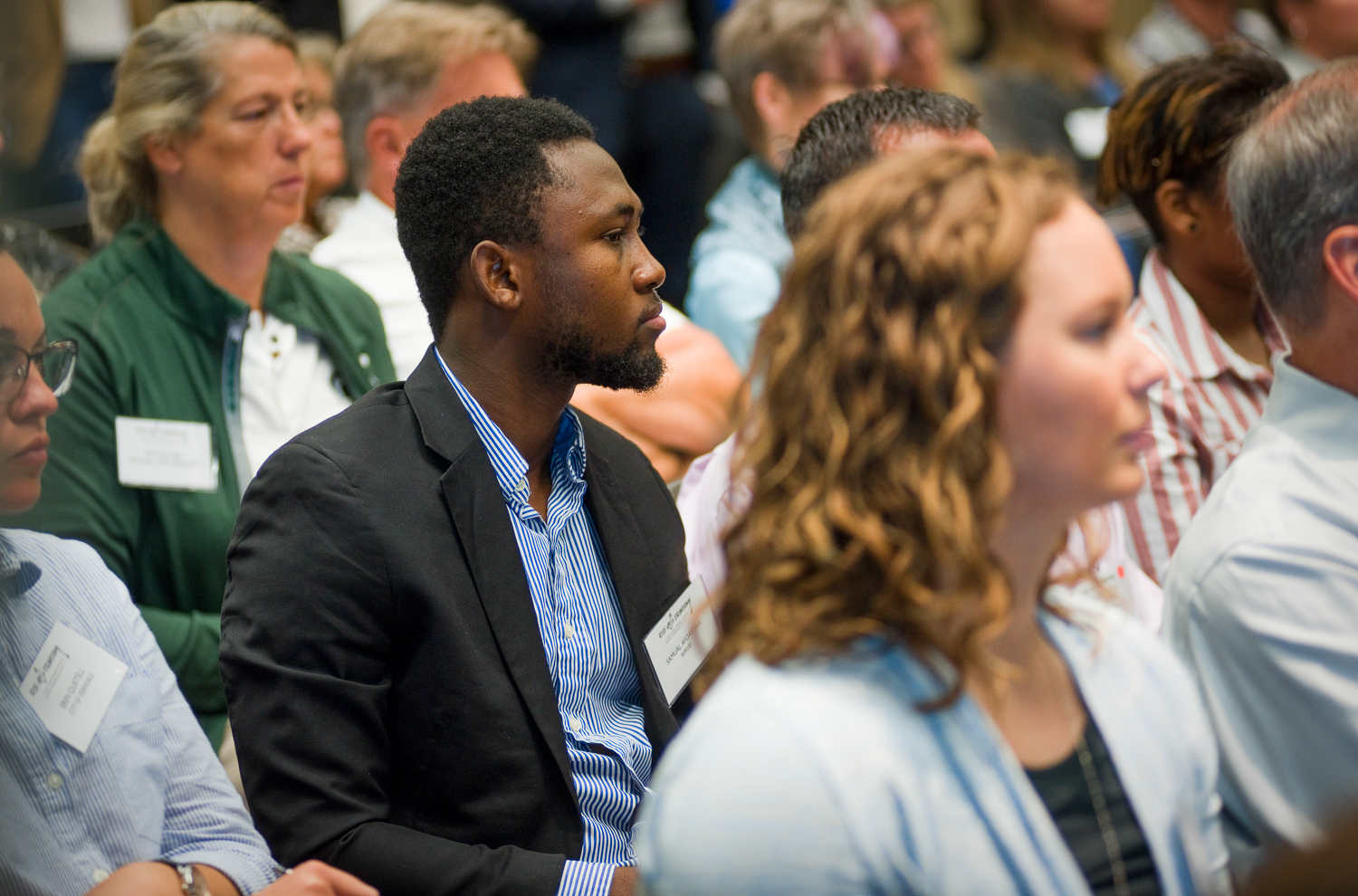 "It shows that there are power in numbers and a chain reaction of individuals creates great change. I am inspired to continue living by example and educating myself on ways to improve my lifestyle to live along nature." 
- Drawdown Attendee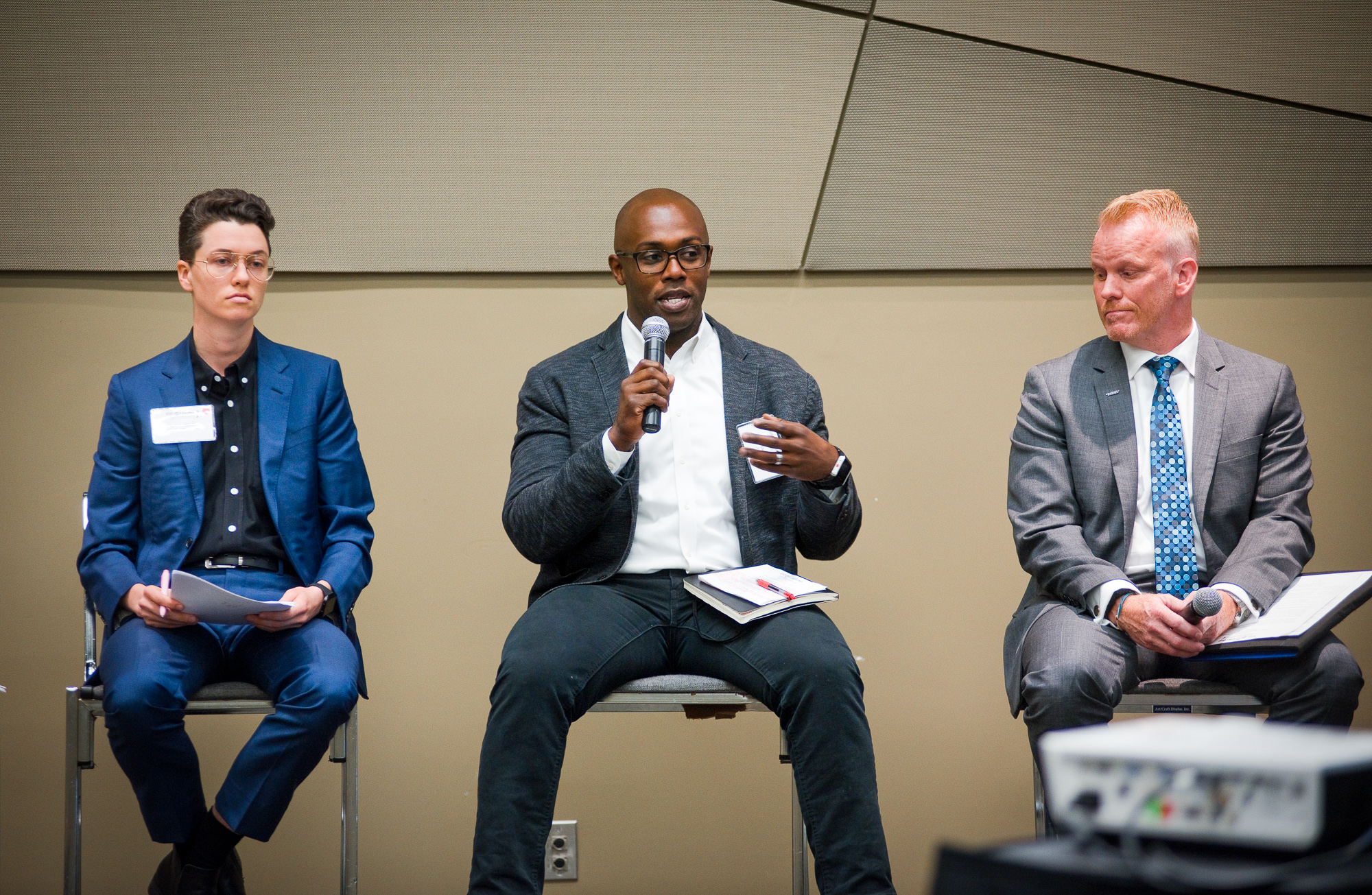 "The optimistic outlook focused on solutions to the problem rather than the problem itself inspired me to take immediate action in my personal life.  We've started a recycling program in our home, started eating less meat, familiarized ourselves with the public transportation network in GR, and generally flipped the script to look at what WE can do rather than what the world needs to do. " 
- Drawdown Attendee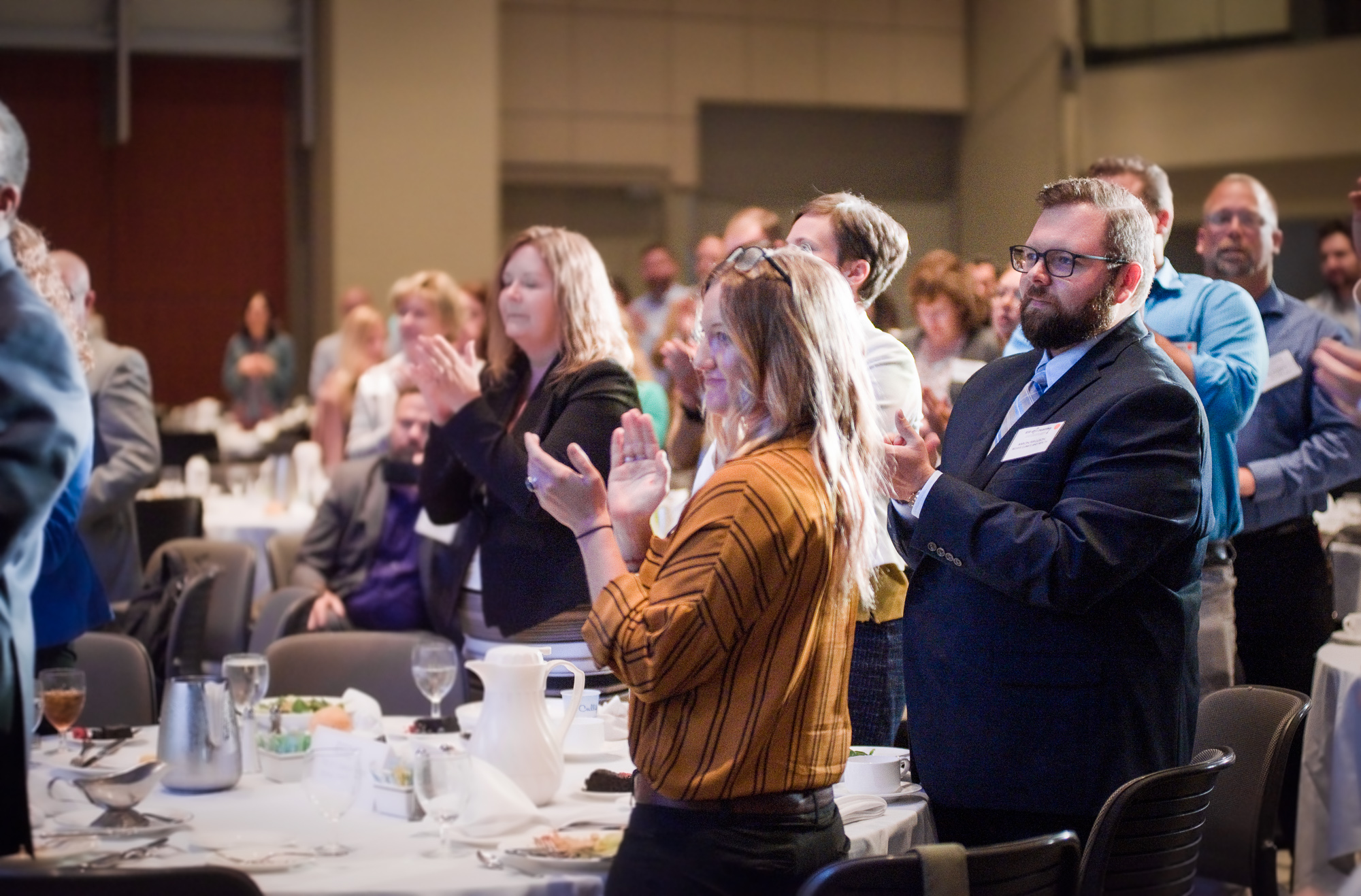 "I have been sharing and oversharing with my colleagues here [at work] all of the great info and inspiration taken from the conference. The events and conversations over those 2 days really had an effect on me that I'm trying to spread around." 
- Drawdown Attendee
Whitehall Middle School Students Are Motivated to Make a Difference!
Muskegon Channel interviewed two students from Whitehall Middle School. Check out the video to see how the Rise Up & Drawdown Michigan impacted our youth. To view the whole article, click the button below: 
2019 Carbon Emissions from Building Energy, Water, and Transportation from the 10 most Populous Cities in Michigan
We've got work to do! Together as community, we can drawdown carbon.
Stay engaged by signing up for our newsletter to recieve updates, upcoming events, and more.
Drawdown Michigan Steering Committee
Cheri Holman
Executive Director
U.S. Green Building Council of West Michigan
Yumiko Jakobcic
Director, Office of Sustainability Practices
Grand Valley State University
Alison Waske Sutter
Sustainable and Performance Management Office, Executive Office
City of Grand Rapids
Sergio Cira-Reyes
Director of Community Engagement
Urban Core Collective
Aaron Ferguson
Climate & Health Adaptation Program Manager
Michigan Department of Health & Human Services
Bill Wood
Executive Director
West Michigan Environmental Action Council (WMEAC)
Carissa Patrone
Equity Program Manager
West Michigan Sustainable Business Forum
Lisa Oliver-King
Executive Director
Our Kitchen Table
Anne Marie Hertl
West Michigan Region Coordinator
Michigan League of Conservation Voters
Guy O. Williams
President & CEO
Detroiters Working for Environmental Justice
Ana Jose, MBA
Program Manager, Transformando West Michigan
West Michigan Hispanic Chamber of Commerce
Have Questions? Contact Us.
Email us by clicking the button to the right or call us at 616-691-1243